Vi vil her give dig en smagsprøve på de skønne sager, der allerede er landet. Vi vil mene, at der bestemt er et par musthaves i blandt.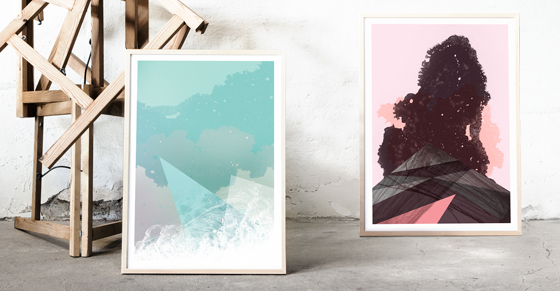 Forecast - nye artworks fra No17
Forecast er den rammende titel på de to nye artworks fra No17. De måler 50 x 70 og er håndtegnet akvarel med texturer af bløde crayons.
Cloudy Sunday har et farvespekter bestående af greyscale noter til pastellyserød, svag koral, blød aubergine og dyb blomme.
Stormy Tuesday favner tindrende turkis, små toner af syren, mættet pastelgrøn, marmorgrøn og sart hvid.
De to artworks er nummererede særtryk på kun 250 stk. Trykt på eksklusivt 220 g/m2 Fine Art Cotton strukturvævet og ubestrøget mat papir - passer i standard Ikea rammer.

Nina Meldgaard - Håndlavet dansk keramik 
Nina Meldgaard er en upcoming stjerne på den danske keramik-scene. Hun brænder for at fortælle historier fra et feminint og nostalgisk univers. I serien 'Tales' finder du vaserne Diamond og urtepotteskjuleren eller skålen Circus. De kommer alle i en række skønne farver, som er smukke at mikse på kryds og tværs. Keramikken er mat på ydersiden og glad indvendigt, hvilket giver et smukt spil.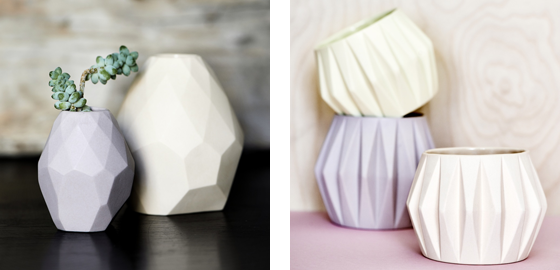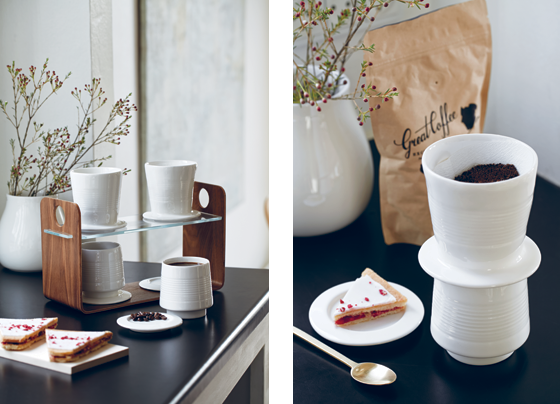 Bliv din egen Barista og imponer gæsterne
Kaffeelskere! Fortvivl ej længere; det er slut med tarveligt pulverkaffe og tid til at forkæle dig selv og dine gæster med Kählers helt nye kaffebrygger. Baristo er navnet på Kählers keramiske kaffebrygger, der uden sidestykke nu gør det muligt at servere fantastisk kaffe hjemme, med fuld skrue på både æstetik og velsmag.
Kählers kaffebrygger er skabt i porcelæn og kommer i to flotte, nordiske farver; porcelænets egen sofistikerede hvid og en fantastisk fuldfarvet skifergrå. Baristo'en er en suveræn kaffebrygger og passer perfekt både til stunder med selvforkælelse eller eftermiddagshygge med kaffeglade gæster.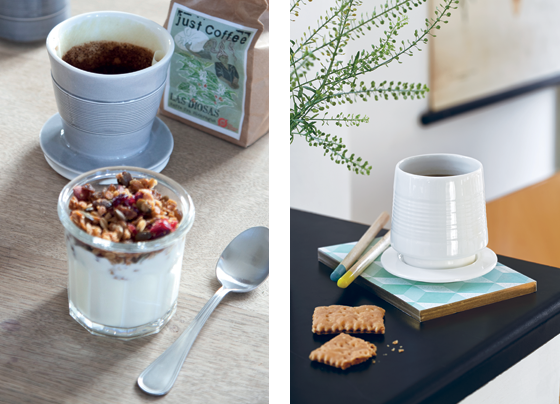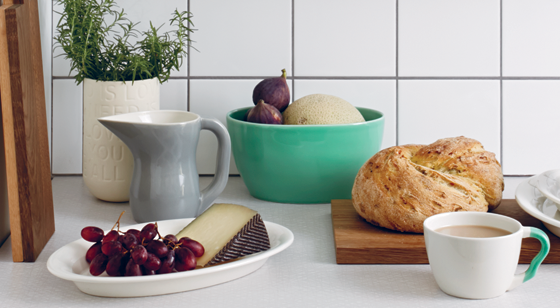 Designklassikeren Ursula er tilbage
Kähler har relanceret det tidløse og elskede Ursula-stel. De berømte kander med de karakteristiske håndtag og lange tude har allerede en plads i mange hjem - måske også i dit?
Det multifunktionelle stels tallerkner kommer alle i dyb hvid og varm gul, der får modspil af seriens øvrige dele i appetitvækkende farver som grøn og grå. Ursula rummer alt hvad der behøves til det moderne og tjekkede køkken, og indgår nemt som en del af det øvrige service i køkkenet.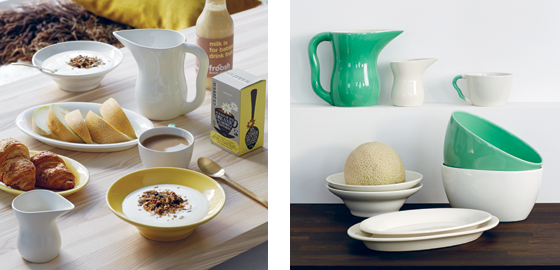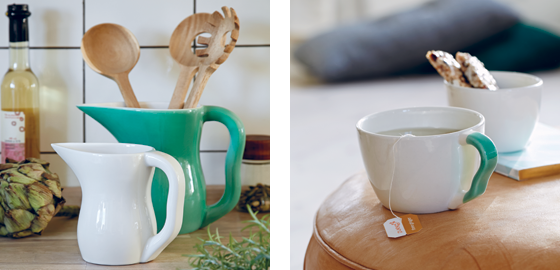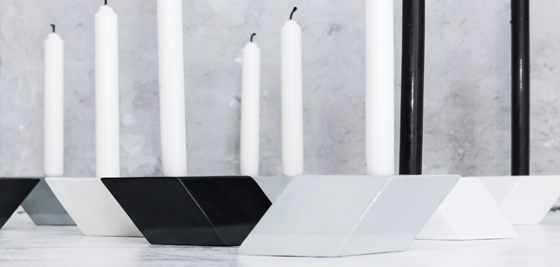 Kristina Dam har lavet denne anderledes grafiske lysestage inspireret af fonttypen 'Italic'. Brug lysestagen enkeltvis eller sæt flere sammen i forskellige formationer - og gerne mix af forskellige farver. Den nederste del af lysestagen er mat, hvor den anden er glaseret. Giver et rigtig flot look.